Cytokinetics: Insights into Corporate Collaborations, Tirasemtiv, CK-107 and Hospitalization Caused by Heart Failure (CYTK, Buy, $11.25)
Introduction
I was just going though the most recently published slide deck of Cytokinetics and found some slides that I thought were an interesting way of conveying information on corporate collaborations, the clinical status of CK-107, tirasemtiv and the serious unmet medical need for treatment of patients hospitalized with heart failure. None of these are items that I haven't addressed before. These slides just improve clarity. I continue to be all-in with my buy recommendation
Corporate Collaborations
It is always encouraging for investors if they are investing alongside corporate partners as this: (1) validates the technology base and (2) reduces the need for equity offerings that usually have a negative effect on stock price. Cytokinetics has extensive collaborations with Amgen and Astellas as can be seen below.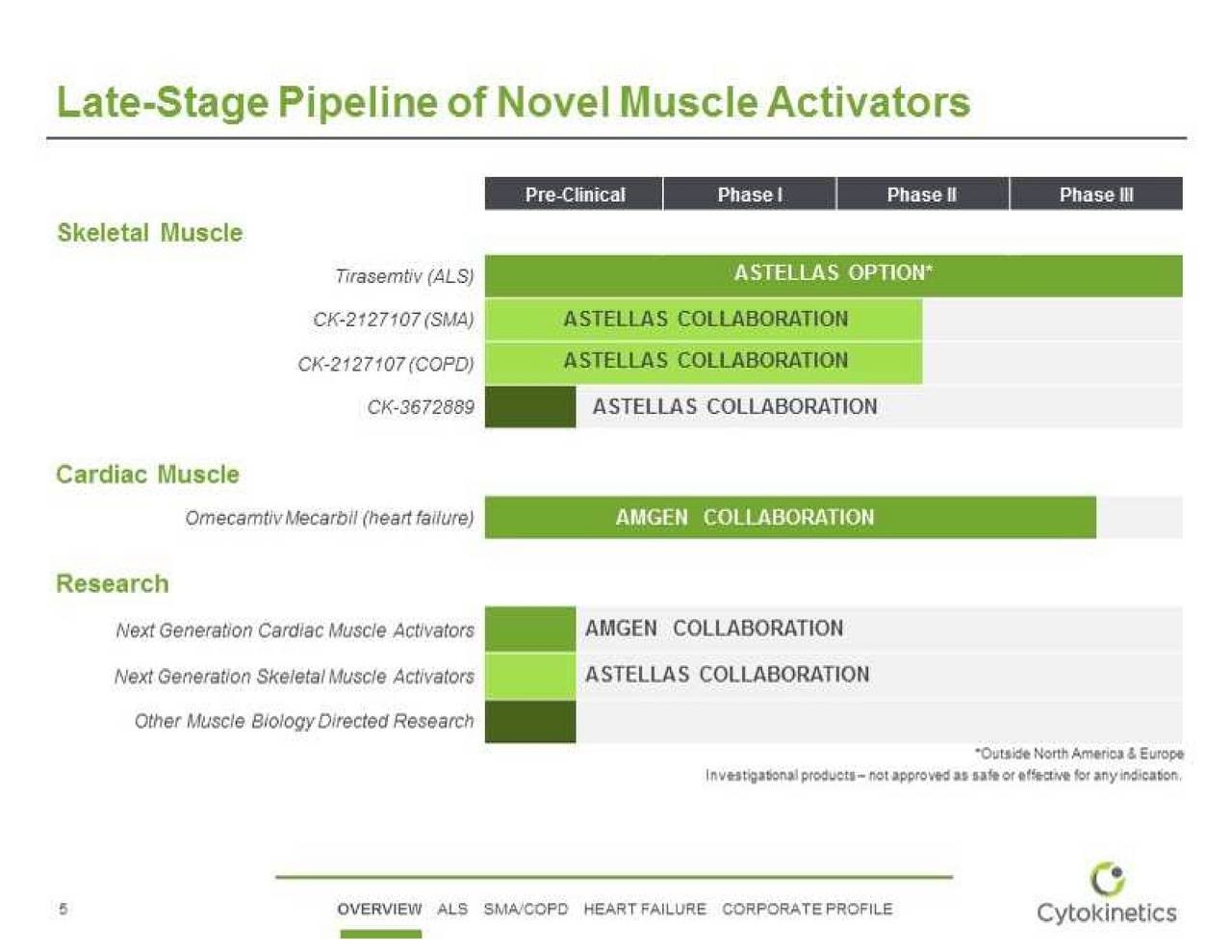 (Click on image to enlarge)
Corporate partners have invested $604 million in Cytokinetics with $414 million coming from Astellas and Amgen and $100 million from Royalty partners. This is more than the $500 million that has been raised in equity offerings. It is eye opening to think that more than $1.1 billion has been invested to advance CYTK's technology base.
(Click on image to enlarge)
The ALS Market Addressed by Tirasemtiv
ALS is an orphan disease with prevalence and incidence in the US and Europe as shown in the next table. There are no effective therapies and I am not aware of other drugs in phase 3 development although there may be some.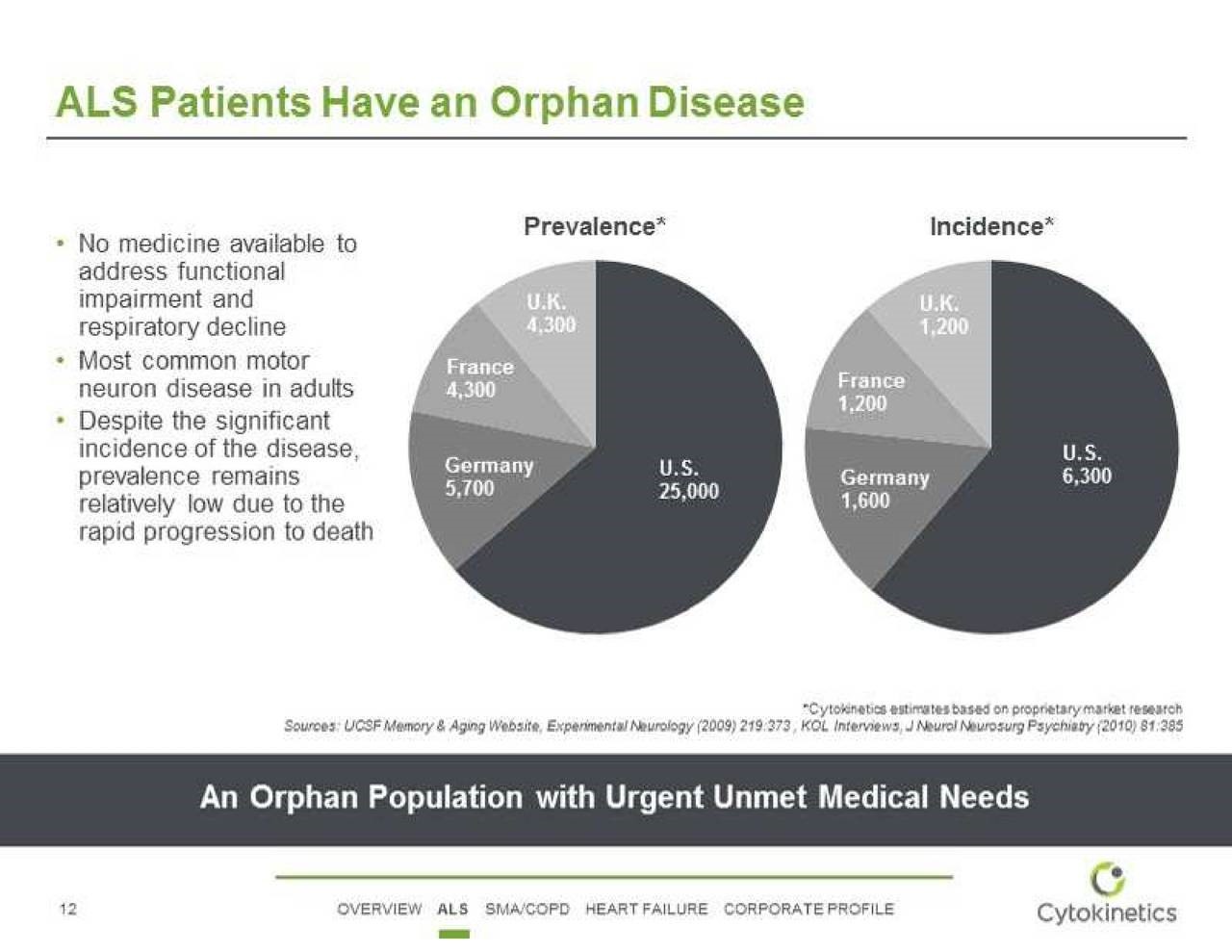 (Click on image to enlarge)
Cytokinetics presents a table that shows the potential US revenues for tirasemtiv if is approved in the US using reasonable assumptions as outlined below. These result in an estimate of $600 million to $1.1 billion of sales in the US in 2025. Europe potential would be of comparable size.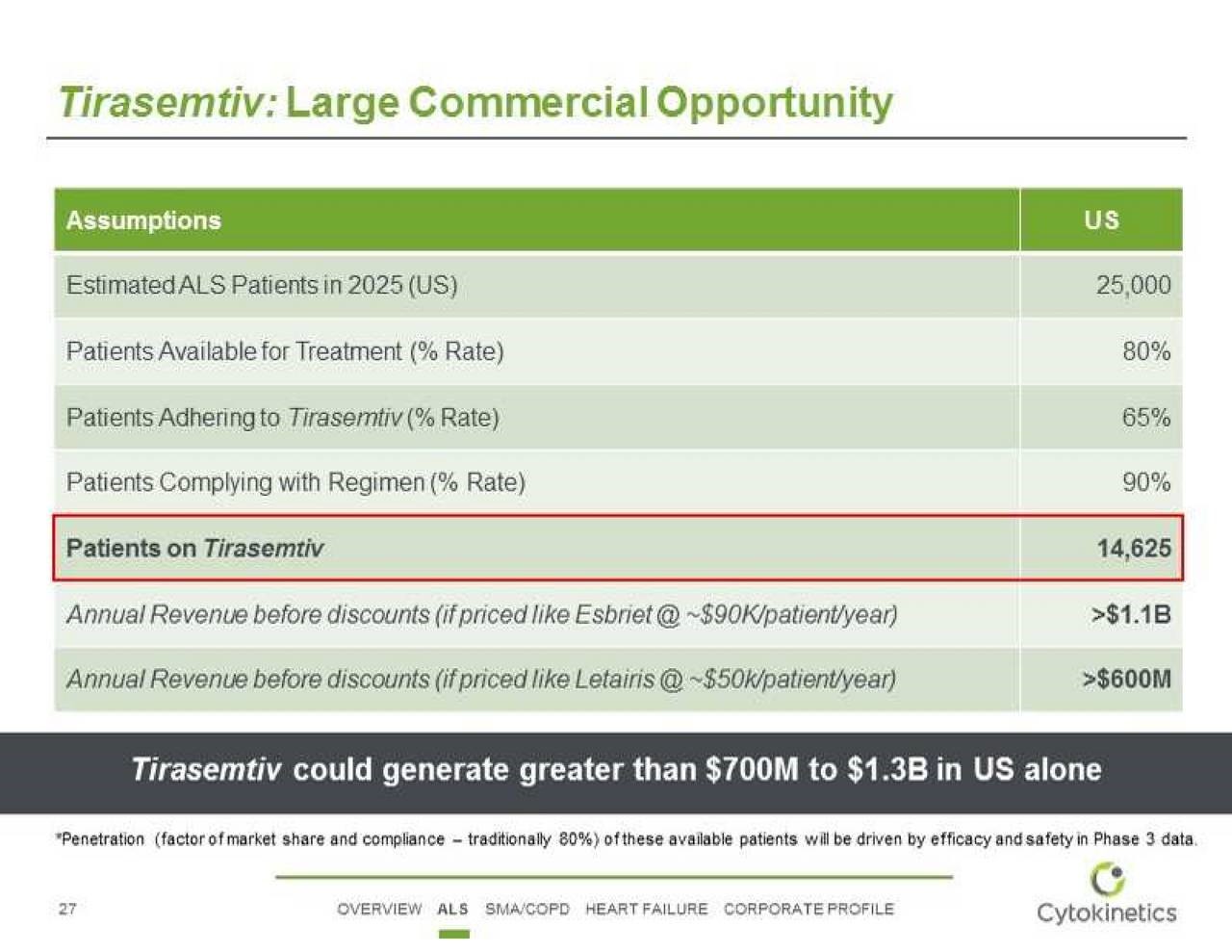 (Click on image to enlarge)
CK-107 Milestones in 2017
I think that investors are so focused on tirasemtiv and omecamtiv mecarbil that they don't appreciate that CK-107 could be as important. Cytokinetics is expecting some key milestones for CK-107 in 2017. The most important is a readout of phase 2 data in SMA in 2H, 2017.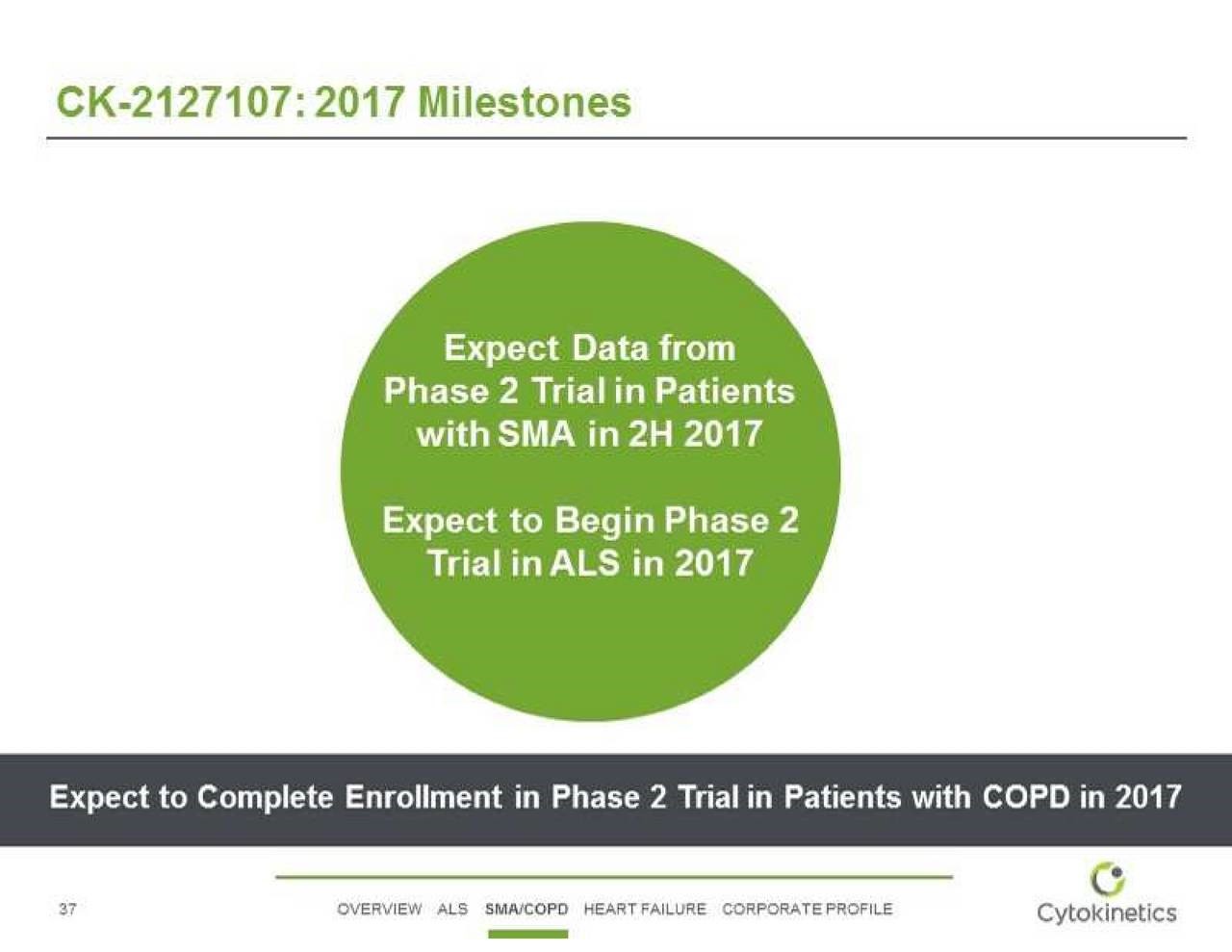 (Click on image to enlarge)
SMA has about the same incidence and prevalence as ALS in the US.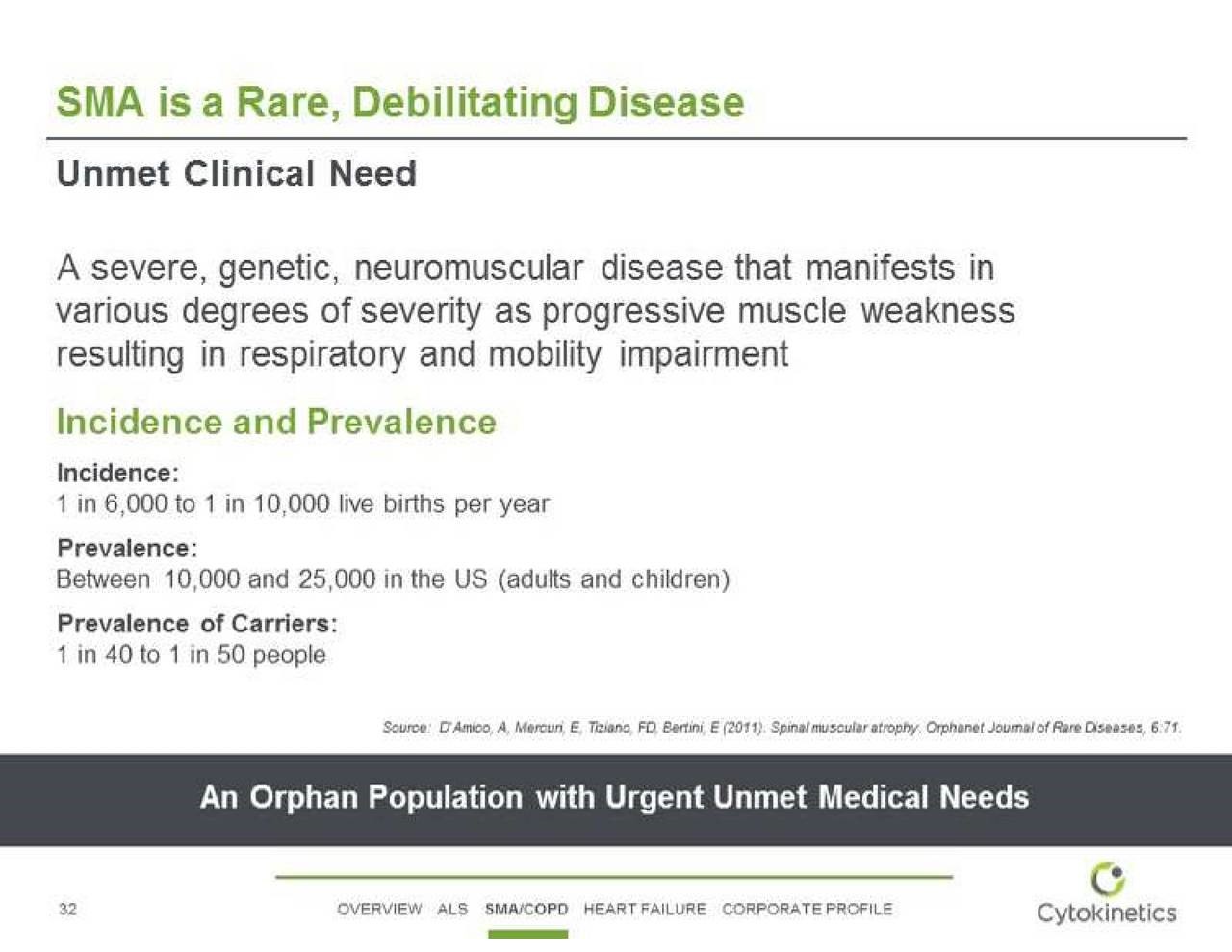 (Click on image to enlarge)
The phase 2 trial in SMA is small but randomized to placebo. This should give a clear insight into the potential of CK-107 in SMA. I look forward to seeing topline data in 2H, 2017.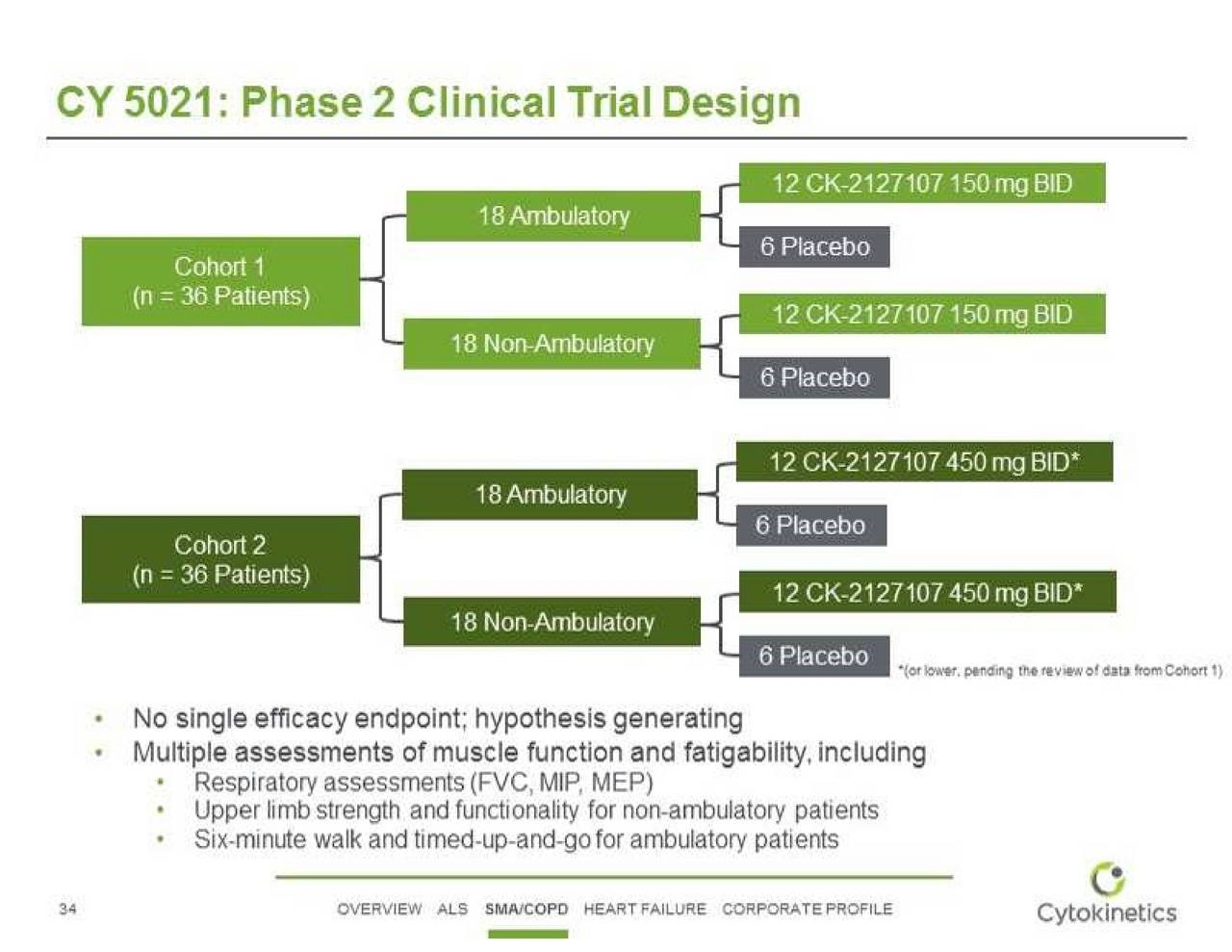 (Click on image to enlarge)
Heart Failure is a Huge Opportunity for Omecamtiv Mecarbil
Omecamtiv if it is successfully developed, would likely be indicated for the treatment of most patients who are hospitalized with heart failure. This is a huge market with huge unmet medical need.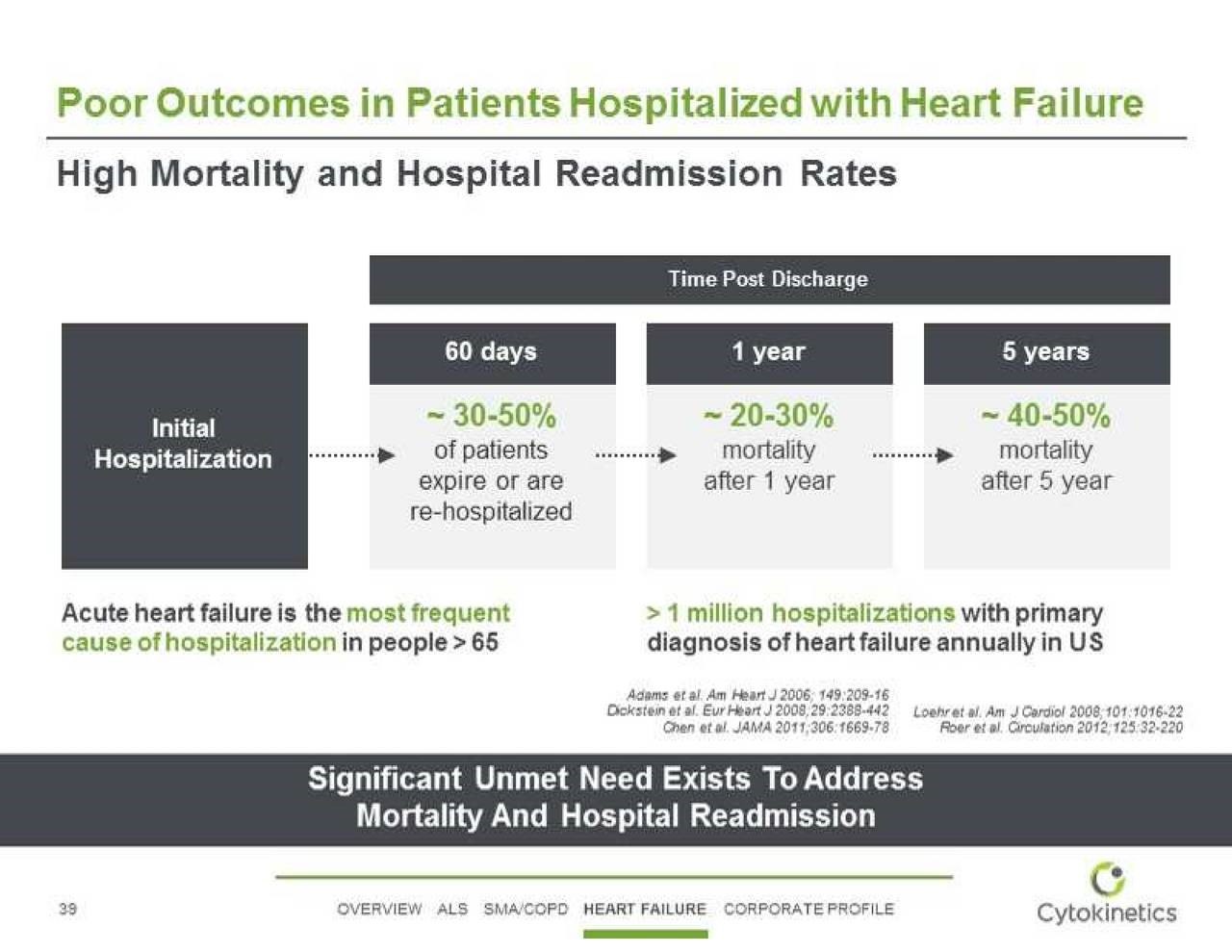 Tagged as CK-107, cytk, Cytokinetics, omecamtiv mecarbil, tirasmetiv + Categorized as Company Reports, LinkedIn